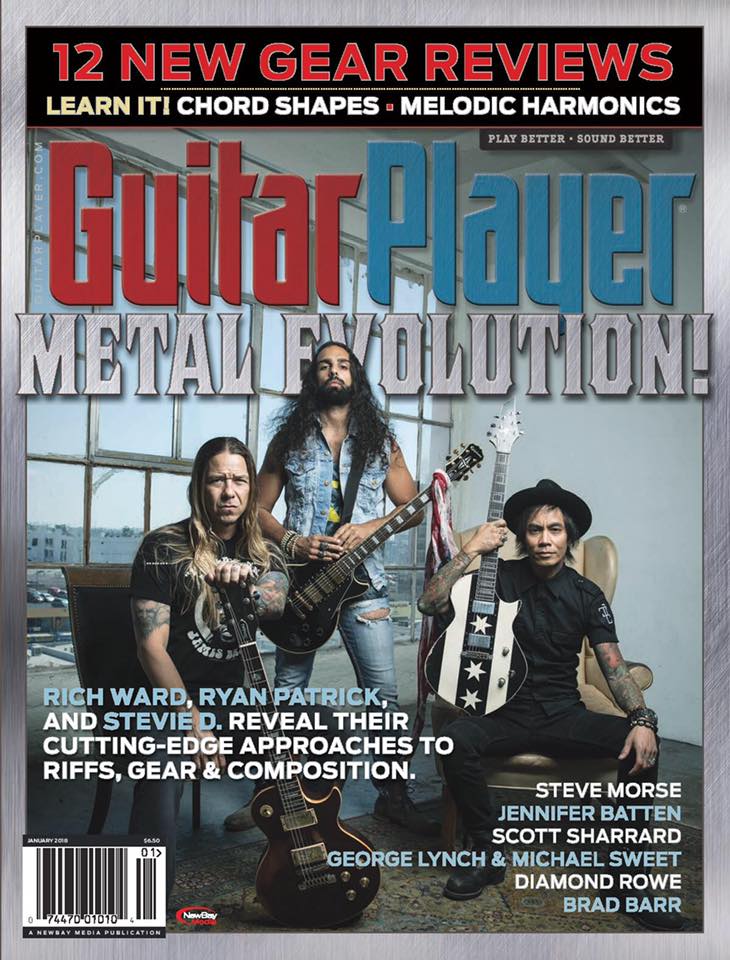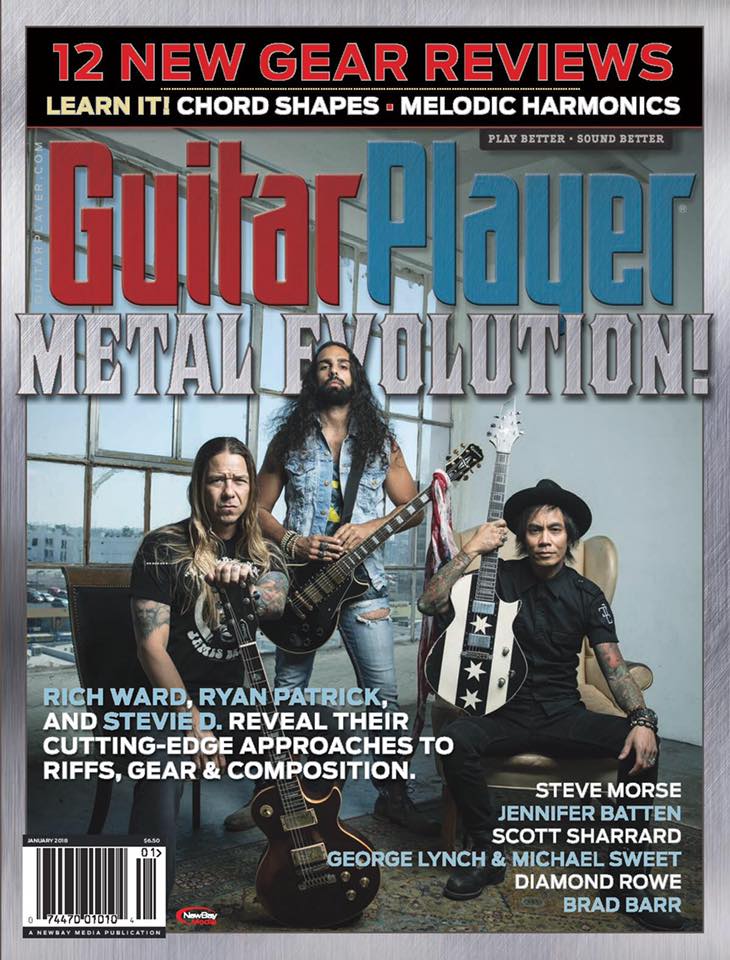 I grew up in the pre-internet era, so the monthly arrival of the new Guitar Player Magazine at my local music store, Reliable Music in Charlotte NC, was a big deal. I read every issue from cover to cover, learning about my favorite players, and drooling over the latest and greatest guitars and distortion boxes. I still buy and read Guitar Player, in addition to spending many late nights reading their expanded content through their social sites.
The cover of this magazine is hallowed ground, as all of my heroes have appeared here. I'm so humbled that Michael Molenda, and the folks at Guitar Player, felt I was worthy of such an honor. It's a privilege to share this cover with my friends Stevie Dacanay and Ryan Patrick. Uncomfortably long hugs of appreciation to George Vallee for organizing this, and helping to make it a reality!!!
It's officially on-sale everywhere as of December 19th.