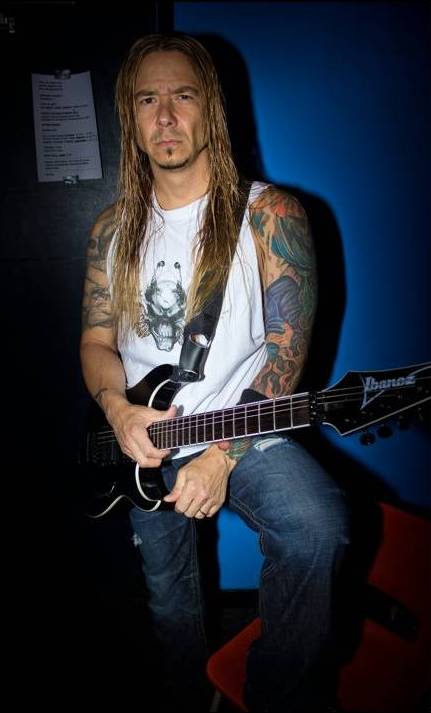 Globally-known guitarist, songwriter and producer, Rich Ward grew up in North Carolina and lives in Atlanta, GA. Also known as "The Duke of Metal", Rich was born into a family tradition of West Point graduates, a military family. A birth notice in the local newspaper declared that a future West Point cadet had been born, destined to follow in his family's historic military tradition. Not hardly.
In case you're wondering, Rich was nicknamed "The Duke" after a German heavy metal writer declared that "if Zakk Wylde is the King of Modern Rock Guitar, then certainly Rich Ward is The Duke." Not being a big fan of John Wayne's westerns Rich initially resisted, but it eventually stuck.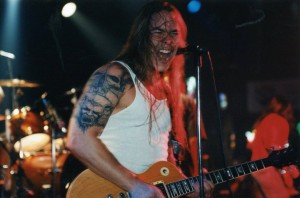 Rich was exposed to rock and metal bands like AC/DC, Van Halen, Black Sabbath, Rush, Genesis at a young age and was immediately hooked. At age twelve, Rich's Dad took him to a pawn shop and spent $35 on a Fender Mustang. This collection of wood and wires became his new purpose in life.
After several short stints in cover bands in his early teens and high school, Rich's destiny would change when he formed legendary rap/metal band Stuck Mojo in the late 80's. Stuck Mojo would go on to pioneer an entire genre of music called "rap core." This was before Rage Against The Machine and imitators who came along later, like Limp Bizkit and Papa Roach, obviously borrowed from the Mojo playbook.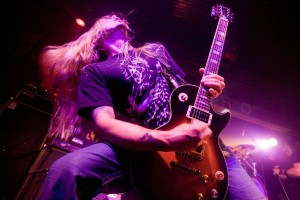 After years of touring incessantly and several highly successful, critically acclaimed albums (Snappin Necks, Pigwalk, Violated, Rising, Declaration of a Headhunter, Southern Born Killers, The Great Revival), Rich found a kindred spirit in WCW Superstar, Chris Jericho and decided to jam for fun…eventually deciding on a band name…Fozzy.
At first, Fozzy was basically the world's greatest metal cover band. Strangely enough, though, before their third gig together Fozzy was offered a record deal through a partnership between Palm and Megaforce Records. To date Fozzy has recorded seven albums, performed live on national television, at music's largest festivals, WWE Raw, the Howard Stern show, The VH-1 Gold God Awards, That Metal Show and has toured the world over.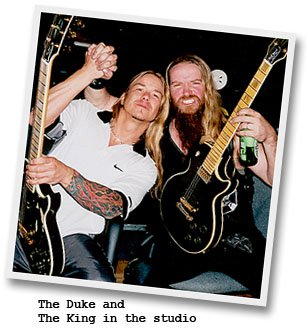 As if all this wasn't enough, Rich also wrote, recorded and produced a solo album entitled, "My Kung Fu Is Good" in 2005. The album was released by Spitfire Records and showcases Rich's songwriting ability with tightly crafted 70's rock influenced catchy tunes containing hooks, melodies and choruses, tailor-made for radio.
Rich also added to his resume: former guitarist for Adrenaline Mob featuring DREAM THEATER/AVENGED SEVENFOLD ex-drummer Mike Portnoy, SYMPHONY X frontman Russell Allen and NENA bassist Paul DiLeo.
Rich Ward's Guardians Of The Jukebox was formed in 2020, also known as The Definitive Tribute to MTV's Pop, Rock, New Wave and New Romantic Era.
Contact Rich Ward
Latest News
Endorsements
Discography
Producing and Songwriting